Finding the perfect hotel for a city break in Paris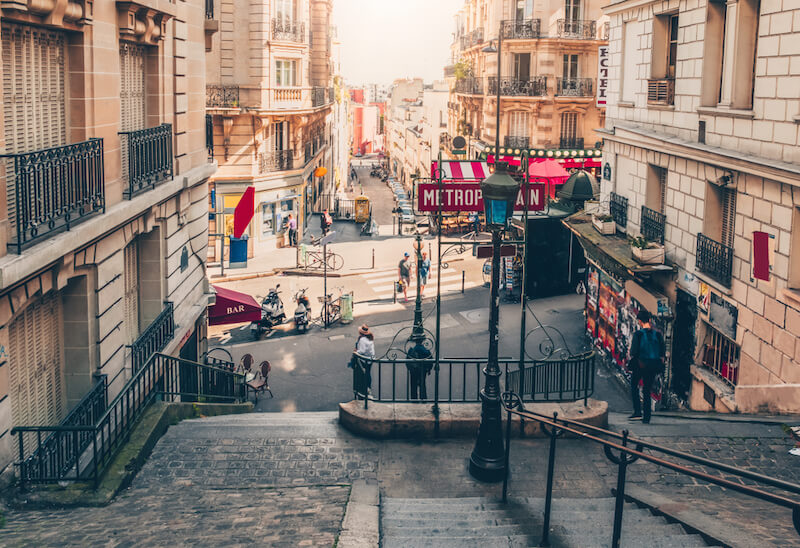 Every year, 50 million tourists flock to Paris. It's the city of light and love, after all, and many couples love going to see the romantic European sights, whether they're young or old. Are you looking for a hotel for a city break in Paris? It is your lucky day.
Ze Hôtel is the perfect spot for a getaway in the French Capital. Read more to discover why!
Ze Hôtel, our luxurious hotel for a city break in Paris
Ze Hôtel is a boutique hotel located in the very center of Paris. We have two types of rooms available: Premium and Doubles Club.
Both rooms have a queen-sized bed or two single beds. In addition, you'll enjoy a bath or walk-in shower, mini-bar, Wi-Fi, iPod speaker dock, and an LCD TV. This TV has both cable and satellite channels.
For your comfort, there's also air conditioning and reinforced soundproofing in every room.
Whatever room you choose, you'll get a personalized welcome drink 24 hours a day in our lounge. That, plus the amenities and reinforced soundproofing of our property are what make us the best hotel in Paris.
Paris at Your Doorstep
Ze Hôtel's proximity to the heart of the "centre ville" makes it the best location to stay during your city break in Paris. We're located in the center of the 9th Arrondissement, where you can find many things to do and see, and from where you can access the whole city in a very short time.
For example, you only need to walk a few minutes to arrive at Opera House. Or, if you love shopping, it's also a short walk to find a bunch of luxury department stores right on your doorstep.
Want to see something historical? Then you'll be pleased to know that the Sacré Coeur is a scenic 15-minute walk away from the hotel. On the way there, you'll pass things like Élysée Montmartre (a performing arts theater) and Square Louise-Michel (a big square and gardens), which leads up to the basilica.
If you want to take a day trip to nearby cities or even countries (such as Belgium), you're just a 10-minute walk away from one of the main train stations, Gare du Nord. Here, you can take trains to not just Belgium, but also the Netherlands, Germany, and the United Kingdom.
Whether you're from those countries or planning on visiting them, it's easy to get to and from your hotel to the station to travel.
How to go to:
The Champs Elysees and the Arc de Triomphe
Take the metro line 12 at Notre Dame de Lorette, until the Concorde Stop, the very beginning of the avenue (about 10 minutes).
Exact same way, at Concorde you will find yourself only 2 minutes' walk from the Quai des Tuilerie. Cross the River, and you will arrive at the Quai d'Orsay, hosting many "guinguettes" like the Rosa Bonheur sur Seine.
Get to the 7-subway line at Cadet, and go down at Musée Royal Palais du Louvre (not event 10 minutes)
Take the metro line 9 from Grands Boulevards (near the musée Grévin) to the stop Alma Marceau, only a few minutes' walk from the Iron Lady (about 20 minutes in total)
Use the metro line 7 from the Cadet stop to Châtelet, then walk 5-8 minutes to get to Notre Dame de Paris (about 15 minutes)
Once more, you can use the subway line 7, from Cadet to Pont Marie, and you will find yourself in the very heart of the Marais District of Paris (about 10 minutes).
You can take the metro line 12 from Notre Dame de Lorette To Abbesses, or the Bus 40 from Navarin to Place du Tertre.
Second Option might be nicer, if you enjoy a view over the city during you trip.
Every destination is at walkable distance too, do not hesitate to skip the subway it the weather is nice, it is a very nice area to discover.
Paris is indeed one of the best city break destinations to spend a weekend away from home. Stroll in the little cobblestone streets, sip a cool drink at a French café, immerse yourself in the Parisian way of life and discover a whole new city, its many historical spots, museums, romantic places or its tasty restaurants!
Stay in Ze hotel for a City Break in Paris
If you're looking to go on a city break in Paris, then the clear choice is Ze Hôtel. Not only are rooms very clean and nice, but they also have lots of amenities, not to mention reinforced soundproofing so you get a good night's sleep.
Plus, it's in the center of everything, which means you won't have to go very far to visit the attractions you're interested in while on your city break.
Ready to stay in the best hotel in Paris, France? Then book a room, best rate guaranteed if you book directly on our website.
And do not forget to enjoy your getaway in our beautiful city!