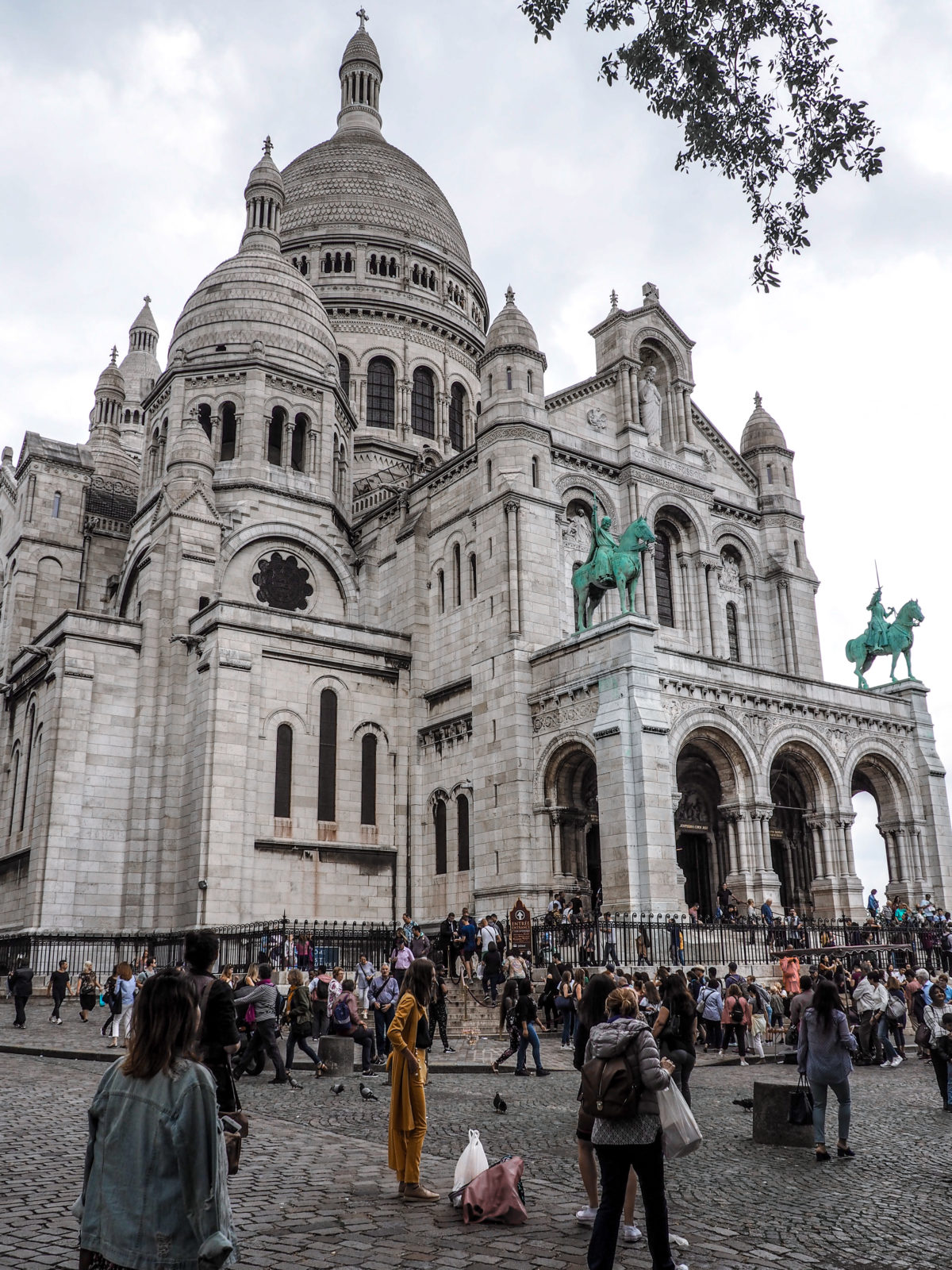 « There is more of Montmartre in Paris than of Paris in Montmartre"
Being lucky enough to be this close of one of the most beautiful monuments in Paris, it would be a shame to not walk towards it from ZE Hotel. We can assure our dear guests that not only you will not regret the unrivalled view that you'll be offered, on the top of the Butte of Montmartre but also you will enjoy the following path.
First of all, all you need is to take the "rue des Martyrs", which is located at the end of the "rue de la Tour d'Auvergne".
While you'll take great pleasure by wandering in this nice commercial street, it isn't odd to ask yourselves about its nature's name (which can intrigue and has created a few legends…). This street, that you'll follow until you arrive at "rue des Abbesses" (in order to follow "rue Lepic"), got his name after the persecution during the Roman Empire, of the very first bishop of Paris, Saint Denis, and his companions.
It is told that rather than falling apart after his execution, the bishop took his head under his arm and crossed the street before he died a few kilometres away in the north of Paris (where a basilica was built in his name). You might have guessed by far: Paris is a place full of history (and stories) and the Butte of Montmartre has a lot to do with it.
In fact, while crossing the « rue Lepic", which you might have recognised if you saw the classic French movie "Le Fabuleux Destin d'Amelie Poulain", your attention will be draw by a windmill, "le Moulin de la Galette" more precisely. You might be thinking it is quite odd to have a windmill in the heart of the capital but it is very important to know that Montmartre was a rural village organised around a former abbey. The people who used to live there were peasants, craftsperson… and millers.
During the 17th and 18th centuries a lot of windmills were over hanged on the Butte, in order to grind the wheat but also to press the grape harvest (as Montmartre possesses a vineyard). The Debray family had the windmill situated in front of you: people were rushing over for the buckwheat pancakes, which were served with a glass of milk or even better, a glass of local wine. However in 1814, Paris was in a state of siege and the Butte of Montmartre tried to resist against the Russian army…It was told it was one of those historical moments which gave birth to this rebellious state of mind among the Montmartrois. You can actually visit the Calvaire St Pierre cemetery; where there is the Debray family's grave. Indeed they lost their father and three of their four sons. The mother symbolically left on their grave a little red windmill (which gave its name to one of the most well-known cabarets located on the Clichy Boulevard). The brother, who survived, transformed the windmill in a popular Parisian cabaret where people loved to go each Sunday for the famous "Bal du Moulin de la Galette" which took part in the free, light, joyful state of mind which characterised Montmartre.
At this point you have two options: you can directly walk to the "Place du Tertre", you'll have to keep going on the rue Lepic, or you can also wander in the surrounding area before reaching this renowned place. Indeed not far from you are the house of Dalida (11B rue d'Orchampt), the art studio of Picasso (49 rue Gabrielle) and also the Dalí space (11 rue Poulbot). It all depends on your time and your craving for adventures because after all "Everything begins in Paris"… It is now time to explore one of the treasures of the capital.
Whatever you finally decide, your next step is without any doubts "Place du Tertre": a place where you'll wander surrounded by art, where artists, painters and poets are standing alongside. You'll be certainly offered to pose for an instant portrait while you will snake in and out between the art stands. Beware! The spirits of Picasso, Van Gogh and even Apollinaire are still reigning in this place.
The Sacré Cœur's parvis is now as close as it can be, and we can assure you, you'll find the view breathtaking and you'll be completely impressed by the edifice.