TOP 10 best gardens of Paris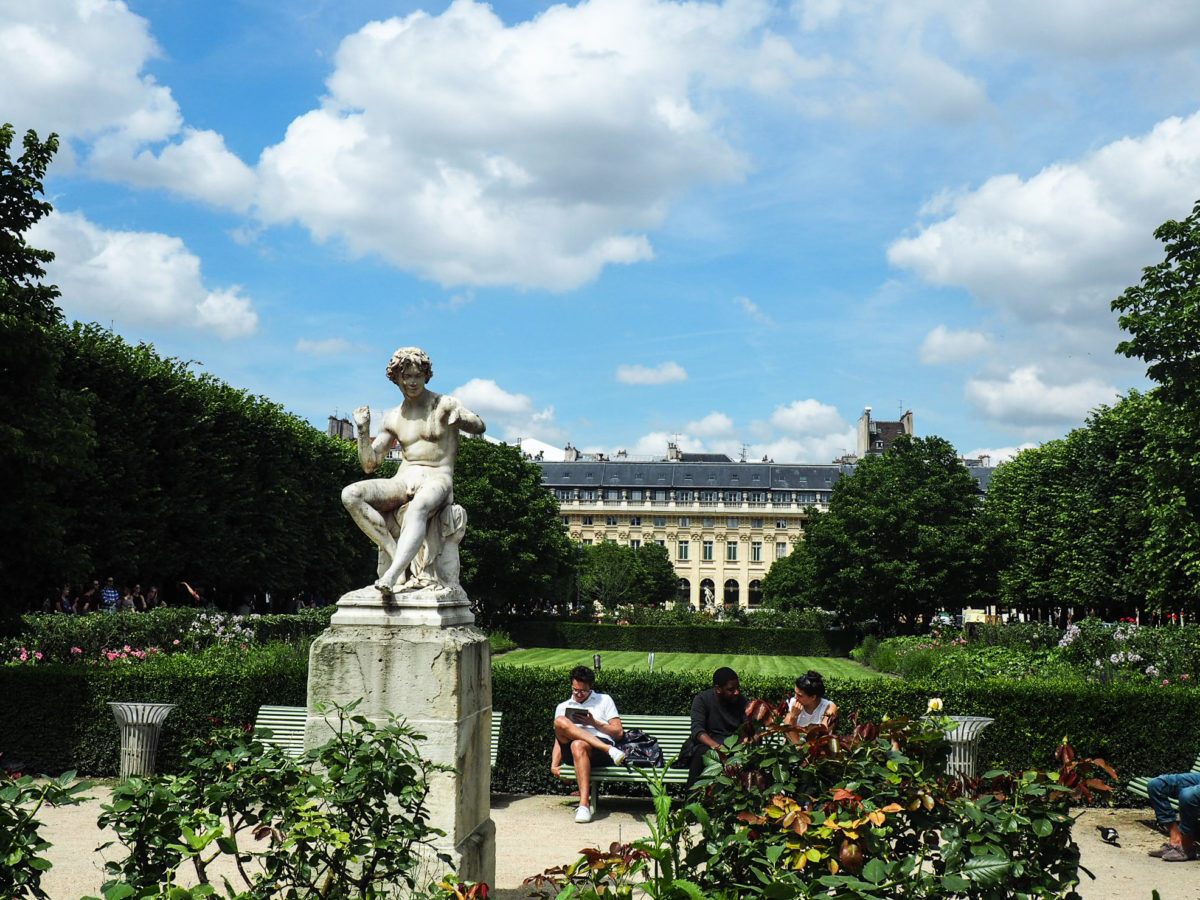 During your stay at the capital, you might would like to have a "green break" with all this town nervousness (totally undersantable). Don't worry, Paris has a lot of great gardens and parcs, that are perfect if you want to read on a sunny day, take your children to play outside or just chill in the sunlight.
Here is a top 10 of the best places to enjoy the nature in Paris:
35 Boulevard de Courcelles, 75008 Paris (take the bus 30 from ZE Hôtel,  click here for our article Prendre le Bus à Paris )
As soon as you will be facing the beautiful golden doors, you will know you have entered a magical place. Numerous sculptures, incredible trees or parisian treasures as a Renaissance arc from the former Hôtel de Ville are all over the parc. An idylic place for a nice walk or a "pique-nique" while laying on the grass, you will this parc has a wonderful diversity of birds.
Jardin "sauvage" Saint Vincent
17 Rue Saint-Vincent, 75018 Paris (22 minutes by foot via la rue des Martyrs)
A hidden garden at the heart of Montmartre (perfect in order to take a walk not far away from Ze Hôtel). A little poetic break, it is a former abandonned garden but the parisian paysagists did everything they could to save its diversity and ecosysistems. You just have to book your (free) guided visit (it is the only way to have access to this paradise).
47 rue des Couronnes, 75020 Paris (take th e subway 2 until Courronnes, accessible from station Anvers a few minutes way from the hotel)
This parc has certainly everything you can be looking for: green spaces, a play for your children to play, a great biodiversity for the nature lovers, a beautiful fountain, and a panormaic view on the city. The parc also has more than a hundred vines. Located near the streets of Belleville, nothing prevents you from discovering this artistic and sacred place.
6 Rue de Montpensier, 75001 Paris ( 15 minutes when taking the subway 7 accessible at the station Cadet, not far from Ze Hôtel)
One of our favorite hidden places of Paris, yet located near a busy touristic area. A quiet garden, almost nostalgic, filled with gorgeous sculptures and magnificent tree alleys. You can cool off by the basin while a few meters away people are playing the "pétanque" (a game of bowls). We highly recommend this garden also for its entrance, Place du Palais Royal, where you can discover the famous columns of the artist Daniel Burren.
6 Place Saint-Pierre, 75018 Paris (10 minutes by foot from Ze Hôtel)
A green escape at the bottom of the Sacre-Coeur, hurtling down the Butte of Montmartre. Located on the upright of the Butte, the nature will isolate you from the street noises and you will be able to enjoy the coolnessof the Paul Gasq fountain.
2 allée Adrienne Lecouvreur, 75007 Paris (take the bus 42 for a trip of 30 minutes)
A new expreience truly Made In Paris, take a "pique-nique" and drink to your partner or your wonderful parisian stay while having a beautiful view of the Eiffel Tower. Perfect for a special romantic diner during the summer.
57 Rue Cuvier, 75005 Paris(25 min with the subway 7, accessible at the station Cadet near Ze Hôtel)
Not far from the Evolution Galery (a must see during your parisian trip, especially if you come with your family) the botanic garden is perfect in order to relax in a calm and nice place while learning new things.
Coulée verte Renée Dumont
1 Coulée verte Renée-Dumont, 75012 Paris (30 minutes away by bike or by subway if you take the subway 7 then subway five until the stop Bastille)
Here a great space to bike around. The nature surrounds you, it will only do the greater good to your lungs, while offering you great views on the capital.
Le jardin zen du panthéon boudhique
19 avenue d'Iéna, 75016(30 minutes by bys 32 accessible from the stop Cadet a few minutes away from the Hotel)
It is a real treasured place, an annex from the Musée des Arts Asiatiques Guimet. Rassembling more than 200 objects (mostly from the japonese culture), it is a real secret garden. It is one of our favourite place in Paris, surprising yet goregous with its bassins, little bridges and gigantic bamboos.
Jardin du Musée de la Vie Romantique
16 rue Chaptal 75009 Paris ( 12 minutes by foot from the Hotel)
Not only it is one of the nearest gardens from the hotel but also it is the opportunity to visit the most romantic museum. A very nice and cute little paradise in Paris, you can chill under the trees, or freshen up at the delicious coffee shop of the Musuem (a menu signed Rose Bakery, the best british table of the capital).