ZE Hôtel: some of our art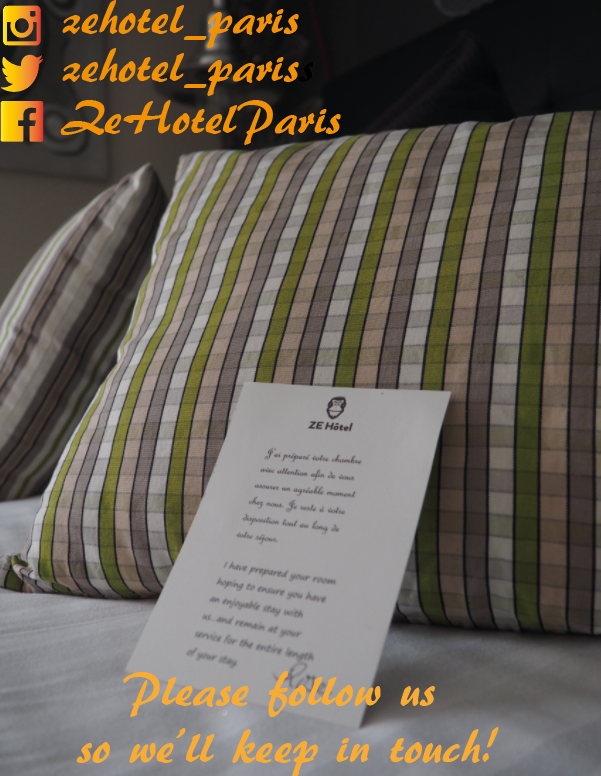 We like to view ourselves as the perfect place for the artists to stay. We are an establishment that values open-mindness and we are very proud of the art we display. Here are some of our art that you can enjoy at our hotel!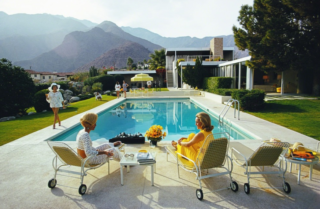 Aarons's work epitomises the Travel, Lifestyle and Glamour of the period's wealthy and famous, and spirit of vacations. He started his work in California, after the second world war. He never felt the need to hire any stylists or makeup artists: all he used was the natural light. He built his career on the following saying: "to take pictures of attractive people doing attractive things in attractive places".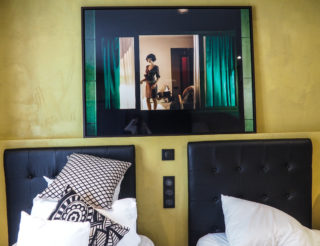 This photo is part of a series of prints on the same theme, all taken in 2007. Initially those shots were supposed to be used for a fashion editorial. Kock is an artist known for its dramatical pictures, full of rich colors, energy and tension…much like a thriller.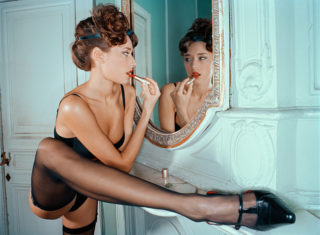 From the 1990s until today, the photographer Olaf Martens has produced photo's report, editorials and fashion pictures for luxurious magazines. His favourite subject is the women: almost always uncovered, despite the erotic vision of the subject, the picture draws attention to the power and the charm of the feminity without restricting her to her body. His models are never objects, Olaf Martens tries to go beyond the society's clichés.
Benjamin Béchet is a French committed documentary photographer (who studied history). He is behind an artistic work which while it could make you smile, is in fact never naïve but committed and deep. Those two pictures are from a a series called "I am Winnie l'Ourson". A thinking on identity, the stigmatisation of the Other, that stage fictional characters and deep fears and contradictions. "A person is never what we saw of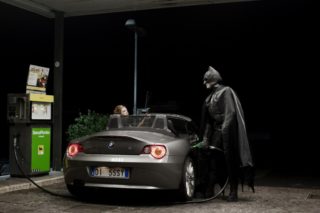 him/her,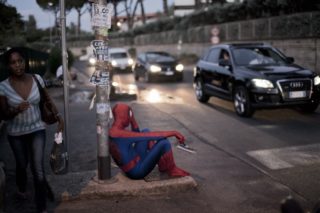 but always something more complicated and moving, every identity is partial, we all are one, none and a
hundred thousand".
Tired after his long day of work, Spiderman is resting a little on the side of the road. Holding a windscreen wiperin his right hand, his picture was taken while he was waiting his next client of the day.
The job of Batman was publicly revealed, night gas station attendant. The super hero is taking care of a young lady driving a beautiful BMW. Apparently she is quite surprised, and doesn't try to hide her astonishment while gazing at hime.

Inspired by the Pop-art paintings, and artists such as Lichtenstein, R.H.Newton, David La Chapelle, Dweck, Haring…but also drawing her energy from the pin-ups illustrators, Cécile de Plaisance works mostly with Barbie dolls. In a society which norms are heavily controlled, and where the women are seen as objects of desire, she wants to goes beyond the "woman-object" myth, even if a lot of her artworks depict uncovered women. They are here to send a message of solidarity to all the women in the world, in order to defend the freedom of each (and especially the right to be uncovered or not…what matters is the choice of the affected woman).
Jordi Gomez mixes an arresting photographic cocktail of glamour, fun and sex-appeal, shooting fashion, advertising and lifestyle photography in his inimitable glossy way. 
 He was chief photographer for the globally received Pacha Magazine, and moved seamlessly from social reportage to fashion, from architecture to interiors or from portrait to nature.
It is the art world that seduces his senses fully. Gómez presents his work at art exhibitions around the globe, where his elegant and arresting creations are bought by appreciative clients, adding that special touch to their homes, hotels, restaurants and clubs.
His work is featured regularly in international magazines and he has worked with brands from all over the world,expressing his personality and vitality through his images.